Happy Friday!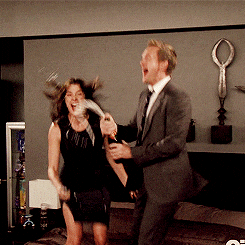 This week has been a whirlwind, from driving to Tampa to Ed Sheeran's stadium tour, to hosting my first media event at the ICON Orlando complex with my new job. There were a few hiccups along the way, but I think the event was successful nonetheless. Thankfully, I was able to catch up on sleep last night (asleep by 8:15 p.m., yes!), and I'm off of work today because we are headed to Sarasota to celebrate Nori and Jose's wedding. I am so happy I could burst! I'll be sure to blow up my Instagram Stories for you (hey, if you don't like the fact I post so often, stop encouraging me by watching my entire story!) over the weekend.
Before I log off and hop on I-75 (pray for me), I wanted to share with you a few things I've been loving this week. Have a great weekend!
Believed Podcast: [TRIGGER WARNING: This section of the blog contains information about sexual assault, which may be triggering to survivors.] Earlier this year, Larry Nassar's trial gripped the nation, with many of us wondering how did this Olympic gymnastics doctor get away with abusing hundreds of women and girls for years? This new podcast, a collaboration between NPR and Michigan Radio, provides an inside look at how a team of women won a conviction in one of the largest sexual abuse cases in U.S. history. It is a story of survivors finding their power, and an exploration of how even well-meaning adults can fail to believe. The podcast shares soundbites and anecdotes of Nassar, as well as the stories of the survivors, to paint a picture of what a manipulative person he was, and how this convicted serial child molester gained the trust of adults and officials to continue doing what he did. Listening to the podcast is an emotional rollercoaster, but I recommend it to everyone, as I believe in the importance of believing women when they come forward with these stories.
Orlando Flea: Orlando Flea was launched back in September, a collaborative project between Mark Baratelli of The Daily City and RedFork Marketing, and is meant to celebrate and support local creatives and small businesses. I attended the first event, and while I loved most of the vendors who participated (and bought a great sugar scrub from Naked Bar Soap Company), there were a lot of issues from the moment I walked in, including the flow of people, the placement of the vendor tables, and there was little room to walk around. I lasted about 30 minutes before I began feeling cornered, sweaty and panicky, forcing me to leave. Luckily, Orlando Flea took note of the feedback they received from guests (including my own and they took the time to reach on a Facebook comment I left in September, which was super nice!) and reconfigured the layout of the event, will limit the amount of people inside at once, and will be using two extra rooms at Celine Orlando which weren't used the first time around. I won't be able to attend Orlando Flea's Holiday Market on November 18, but highly encourage you to do so!
Orlando Museum of Art's Night Shift: On November 29, the Orlando Museum of Art is reimagining their space with an evening of experimental visual art and performance, and will feature emerging artists with an diverse range of media. The event will feature music by local DJs, a photo-booth and guests will have access to the Museum's two new exhibitions, Nick Cave: FEAT. and Purvis Young and His Angels. Having attended evening events at OMA in the past, I can say that being there at night is magical, and I cannot wait to attend! Tickets are $15 per person ($10 if you're an OMA member or a student).
Enjoy your weekend!
xx