BREAKING NEWS: I'm interrupting your Saturday to bring you news of the Clearwater Beach Uncorked Food & Wine Festival, taking place November 3-4, 2018.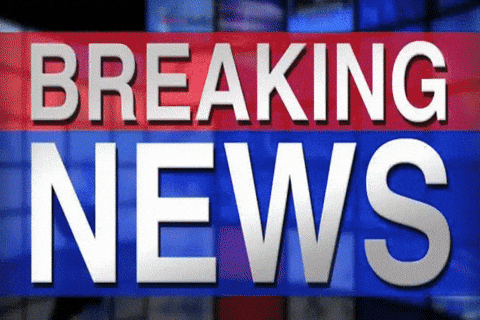 Because I know you feverishly read all of my blog posts, you're aware that I am currently in Clearwater for the festival, as I posted about it yesterday.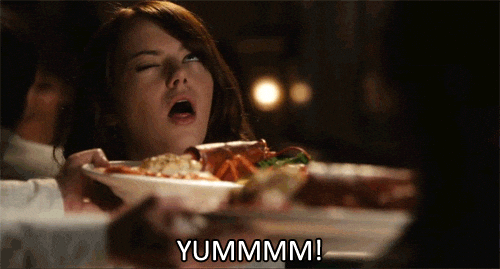 The festival, now in its seventh year, returns to Clearwater to celebrate the Bay area's most renowned chefs, restaurants, and breweries in a culinary showcase served with 180-degree Gulf of Mexico views. Dubbed one of the best food, wine and beer festivals on Florida's East coast, the event is the west coast sister of Cocoa Beach Uncorked, which took place in April, and I attended and blogged about. The culinary event feature interactive experiences, tastings, cooking demonstrations and competitions between some of the area's most notable and award-winning chefs and restaurants.
Some of our favorite sips and bites include…
Two Henry's Brewing Company: I was a huge fan of the Elderberry Hard Cider (which I believe I had at the Cocoa Beach festival), while Halston enjoyed the Roasted Jalapeño Blueberry Porter. We also learned that Keel and Curley Winery belongs to these guys as well. I sampled their sangria for thirty seconds before Halston knocked my sangria over unto my shirt. Ah, marriage.
I'm not a coffee drinker, but Halston enjoyed this cold brew from Chameleon Cold-Brew.
Castillo Cheese and Dogfish Head hosted a cheese and beer pairing session which paired cheddar with 60 Minute IPA, an aged Havarti with Namaste White, and Danish Blue Cheese with Flesh & Blood. Halston and I have never thought of pairing cheese with beer, as we usually pair cheese with wine, so this was a fun experience!
While we've sampled beers from Saltwater Brewery before, the Passion Pit pale ale was super refreshing, and we learned that the brewery recently released edible six-pack rings, a brand-new approach to sustainable beer packaging. These six-pack rings are 100 percent biodegradable and edible – made up of barley and wheat ribbons from the brewing process. This packaging can actually be safely eaten by animals that may come into contact with the refuse. How amazing is that?
Pickles on tacos? I will admit that I'm not a fan of pickles, but I gave Suckerpunch Pickles a chance and added their Bread and Butter Pickles on a taco, and the extra crunch was a delightful surprise! The flavor wasn't very overpowering, which is what I mostly hate about pickles, and added a nice texture to our food sample! Halston has been a fan of them since the last food festival we attended, and I'm getting there! Also, their branding is on point.
Shepard's Beach Resort was showcasing a lobster empanada, and like a good Hispanic, my body was ready to inhale it.
Ice cream was a big hit for me during this festival. The two following images are from Jeni's Splendid Ice Creams. Halston and I tried the Brown Butter Almond Brittle (me) and the Cognac and Gingerbread (Halston), as well as a sherbet with Prosecco, and I was all like, "Yum, this is the best ice cream in the world and the combination of crunchy brittle and ice cream is amazing," until I came across the Hawaiian Honey Cones booth.
The owner mentioned that he wasn't able to get the cones in for the festival, but I was sold as soon as I tasted the vanilla ice cream with a hint of honey! He has food trucks in California, Hawaii, Florida (Clearwater), Washington and Nevada, and is currently opening a location in Hawaii. Crossing my fingers (and toes!) in the hopes that he opens a location close to Orlando!
Other fun vendors included Aviation Gin, which Ryan Reynolds bought, and Casamigos Tequila, George Clooney's tequila company/the company Princess Eugenie's husband Jack Brooksbank is an ambassador for (here are your useless facts for the day!).
If you're interested making this food festival your Sunday brunch plans, event tickets are $75 per person, per day for general admission and $100 per person, per day for VIP access. All guests will receive a limited-edition wine glass, custom tote bag and enjoy the Grand Tasting Village with unlimited tastings from 1:00 p.m. to 4:00 p.m. Guests who purchase a VIP ticket will also enjoy one-hour early admission to the Grand Tasting Village and exclusive access to the Spirits Pool Lounge at the Wyndham Grand pool deck from 1 to 5 p.m. to sample exciting and intriguing crafted libations.
Each year, a portion of proceeds from Clearwater Beach Uncorked has assisted the community through various hospitality programs and has supported the University of South Florida's Sarasota Manatee School of Hospitality and Tourism for the past four years. Funds are used to develop academic programs, scholarships, research grants and campus infrastructure.
Cheers! 
xx