Season's Greetings!
Is it now socially acceptable to listen to John Legend's "A Legendary Christmas" and rewatch the very cringeworthy "A Christmas Prince" on Netflix, while waiting for the sequel to drop? This is a rhetorical question, as I've done both of those things this week.
But seriously, how is it already November? I'm beginning to get anxious thinking about the presents I need to buy and the thirty pounds I need to lose in order to meet my 2018 resolution. Just kidding. My only resolution this year was to read more books, and I think I'm nailing it!
We have an exciting weekend coming up, with the Chick-Fil-A 5K kicking off our Saturday morning. Fortunately for me (because I hate running), Scout broke my toe last November and I've been hobbling around ever since, but I fully intend to be at the finish line cheering Halston and my sister-in-law on. I hope your weekend is a fun one, and I'm totally not judging you if you decide to put your Christmas decorations up in the coming days.
Before I lose you to a Pinterest Christmas decoration rabbit hole, I wanted to share some of the things I've been loving this week. Feel free to comment below and leave some love!
Clearwater Beach Uncorked Food & Wine Festival: The forecast for this weekend shows scattered thunderstorms, but luckily Saturday in Clearwater should be party cloudy – perfect weather for the seventh annual Clearwater Beach Uncorked Food & Wine Festival, November 3-4. You might remember that we attended its sister event in Cocoa Beach back in April.
The festival, now in its seventh year, returns to Clearwater to celebrate the Bay area's most renowned chefs, restaurants, and breweries in a culinary showcase served with 180-degree Gulf of Mexico views. The culinary event feature interactive experiences, tastings, cooking demonstrations and competitions between some of the area's most notable and award-winning chefs and restaurants. I can't wait to try out all the dishes, and will be wearing the best "beach chic" stretchy pants money can buy.
Event tickets are $75 per person, per day for general admission and $100 per person, per day for VIP access. All guests will receive a limited-edition wine glass, custom tote bag and enjoy the Grand Tasting Village with unlimited tastings from 1:00 p.m. to 4:00 p.m.
Election season ending: Guys, it is only a matter of days until we are FREE from political mailers! My heart is actually bursting at the thought of opening my mailbox and only seeing bills and hate mail (just kidding). Over the past few weeks, I've noticed the an absurd number of Republican party flyers growing in our mailbox and finally lost my mind yesterday, when I retrieved between ten to 12 flyers.
Now, before you try to convince me that Lord Voldemort is the perfect candidate for office, I'm not affiliated with any political party and  tend to vote for the person I think makes most sense to me. It just so happens that all the flyers had Rick Scott's unsettling waxy head pasted on them (see above picture), and this is where I've fixated my anger. The countdown to an uncluttered mailbox begins!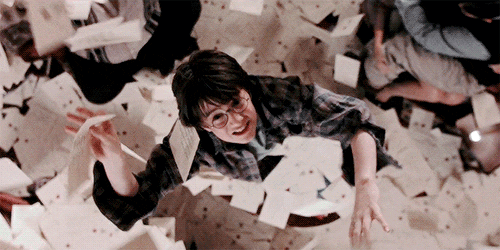 Yootech Wireless Charging Pad: Halston recently surprised me with a wireless charger for my iPhone, which makes me feel very tech savvy and hip with the times. The charger requires no special set-up; I just plug it to my laptop, and place my phone on top of it. The only downside is that I'm always picking up my phone to text, so the phone doesn't charge while I'm holding it the way a phone would continue charging with a regular phone cord. Must remember to set up iMessage on my laptop!
Have a great weekend! 
xx