Buenos dias from Buenos Aires!
Just kidding. Thanks to Timehop, I've just now realized that it's been a year since I went to Buenos Aires, which reminded me that I've had this blog post saved as a draft for months.
I'm never going to become a popular blogger, am I? Eh, I'll live.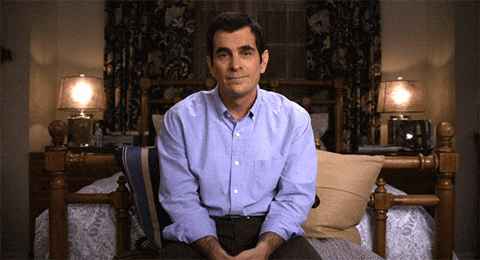 Last November I flew down to Buenos Aires to work with a public relations agency that would help connect me with media outlets there. I met with valuable media throughout my week there and blah, blah, blah you're not interested in the boring aspects of my life. Moving on!
I had the rare opportunity to extend my trip some additional days so I booked an Airbnb and was able to explore the city over the weekend.
Where I laid my head down to rest: 
During the work week, I stayed at the Esplendor Palermo Soho, a trendy, contemporary boutique hotel in the Palermo, the largest neighborhood in Buenos Aires. The hotel reviews are pretty much hit or miss. I had no issues with my room except not being able to sleep well at night because of the commotion in the street. I quickly learned that Argentinians love their car horns and have no regard for my sanity. My stay included Wi-Fi (which was terrible) and breakfast, which is where I discovered how delicious a factura con dulce de leche is.
Like I previously mentioned, I stayed at an Airbnb close to the US Embassy in Argentina, also in the Palermo area. The hosts were incredibly sweet and made my stay spectacular with amazing Wi-Fi, recommendations for things to do around the area and complimentary champagne. I was completely enamored with the apartment and would definitely return.
I stayed in Palermo, visited Recoleta (
which is gorgeous
) and Retiro (
which is like Times Square and I hated it
).
How I got around: 
1. Walking.
2. Uber Argentina: While I was there, Uber was only open to people with foreign credit cards, like myself while people who actually live in Argentina couldn't sync their credit cards to the app. It was very weird, but all of my Uber experiences were enjoyable, even the one I took at 1:00 a.m. from a tango show.
3. Radio Taxi: I only took this on my way to the airport because Uber drivers are wary of driving there. The ride wasn't terrible but it was expensive.
4. I took the bus one day with the agency I hired because we couldn't get a taxi or an Uber and the experience was bearable. They also have an underground subway (the Subte) which I did not use because subways freak me out.
Weather: 
The weather was in the 90s for the most part although it rained one night, and for two days straight the temperature dropped to the 50s and I was not adequately packed/dressed for that.
Money: 
You tip 10% and it has to be in cash because you cannot add it to your final bill. I found that debit and credit cards with chips had issues working there; my debit card didn't even work at the supermarket. I ran out of cash very quickly and walked to every single bank in Recoleta, trying to withdraw cash. The bank that ended up working for me was HSBC and the ATM at the Four Seasons. International banks in the area include Santander and Citibank.
Communication: 
I always use WhatsApp for international travel and for speaking with international clients. If you're saving an Argentinian's cellphone number to message them through WhatsApp, make sure to input the country code which is +54 and then add the number.
Nomz:
Before I list off the places that I ate at, I'd like to share with you some of the things I learned while dining out:
1. There are no fast food restaurants in Buenos Aires and if there are, I missed all of them. As a solo traveler on the go, it was very inconvenient having to go to a sit down restaurant each time I got hungry. I actually found ONE McDonald's after a very tiring day and gave in. At the time, those were the most glorious fries I had ever tasted.
2. Restaurants charge you for your eating utensils! All of my receipts had a small service charge for them. Would they have charged me had I brought my own fork and knife? Could I have kept the utensils after my meal? So many unanswered questions!
3. Restaurants often close after the lunch rush and reopen at 8:00 p.m. and if you show up to dinner at that time, you'll find yourself to be the only person at the restaurant, like I was on more than one occasion (ahem, loser). Argentinians can go out to dinner anytime between 10 p.m. and midnight and follow that up with bar hopping and surprisingly, bowling until 7 a.m. New York isn't the "city that never sleeps." It is Buenos Aires.
In comparison to other food I've had in Latin America, I found Argentinian cuisine to be quite bland. But the restaurants that I went to were decent enough that I would return if I ever found myself in Buenos Aires:
2. La Dorita
3. Miranda Cafe
4. Grill Dandy
5. Mooi
6. Sushi Pop – (Pad Thai was really good!)
7. Pizza Gresca – (Their flatbreads are quite tasty)
8. The Four Seasons – (I hosted a media lunch here, the food was AMAZING.)
9. Boulan Bakery – (Do yourself a favor and order everything in sight. My Airbnb's building had a Boulan on the lower level and it was the best/worst thing that could've happened to me)
Fun stuff: 
You can't go to Argentina and not go to a tango show at a tangueria. I went to two, one with a coworker who happened to be in the same city as me that night and one with the PR agency I was working with.
The first, La Ventana was located in a small, intimate venue. The price of admission included wine, a three-course meal and the show. Since most of the guests visiting tanguerias are tourists, La Ventana picks the guests up at their hotel, so we did not have to worry about transportation (the hotel my coworker was staying at was one of their partner hotels; they don't pick you up from any hotel). Dinner was at 8:30 p.m. and the show began around 10:00 p.m. and ran until midnight. I had never seen a live tango performance and quickly fell in love with the dance, the intimacy between the dancers and their gorgeous costumes. The night culminated with a powerful performance of "Don't Cry For Me Argentina" in Spanish and with images of Maria Eva Duarte De Peron (known as Eva or Evita) projected in the background.
The second, La Piazzola Tango, was a similar dinner-show concept except the venue was a huge theater in the basement of a shopping center.
I've watched Evita once and have belted out the Madonna song countless of times, but I had never thought about Eva as a real person before. So of course, one of my first stops on my time off was to visit the Evita Museum. Turns out Eva was sort of a bad-ass, a pioneer for women's rights in Argentina and through her efforts, women were granted the power to vote. The museum is located inside a building that Eva had turned into a rehabilitation shelter for women and children with no resources.
I then made the trek to the Recoleta Cemetery to find Eva's tomb. The cemetery is huge, spanning at 14 acres and it contains many elaborate mausoleums. I had never seen anything like it and spent about two hours wandering around admiring the architecture.
Like a typical tourist, I visited the
MALBA
(
I came for the art but stayed for the excellent Wi-Fi
) and saw a Frida Khalo painting, stopped at the
Buenos Aires Japanese Gardens
(
which were relaxing but kind of underwhelming
) and walked around the
Eco-Park
which used to be a zoo. From what I read, the zoo was to be turned into an ecological park and the animals to be relocated to sanctuaries, but when I visited, there were still plenty of animals there, not exactly pleased with the 90 degree weather. I saw bears, drenched in sweat with no water to swim or play in and elephants who looked distressed. I'm not a
Blackfish-Close-Down-The-Zoo
type of person but that eco-park
should
be closed down. The conditions those animals were in were inhumane and it broke my heart.
One of my favorite places to visit was the
Rosedal De Palermo
, the most famous park in the Palermo neighborhood with a collection of over 18,000 roses of diverse color. I couldn't get over how beautiful everything looked and smelled!
Speaking of flowers, I visited the
Floralis Generica
, a giant flower sculpture made of steel and aluminum which "blossoms" each morning and closes its petals at sunset.

Thanks to a Buzzfeed list of bookstores, I found myself walking one afternoon to El Ateneo Grand Splendid, a theater turned bookstore.
On my last day there, I headed to the
San Telmo Fair
which takes place every Sunday. San Telmo is one of the oldest neighborhoods in Buenos Aires and the fair features unique artisans and antiques. There were hundreds of booths at every turn and had my feet not been killing me for walking on cobblestone all afternoon, I would've stayed until closing time. I ended up buying origami cranes on strings and origami earrings (
don't ask me why, I've never been into origami but the paper she used was gorgeous
). I was told by my Uber driver to watch for pick-pockets there but I found the experience relatively safe.
I enjoyed visiting Buenos Aires and hope to return to Argentina soon. The people were so friendly and the architecture dreamy!
Have you been to Argentina? What did you do? 
xx