Brr! It is cold out there!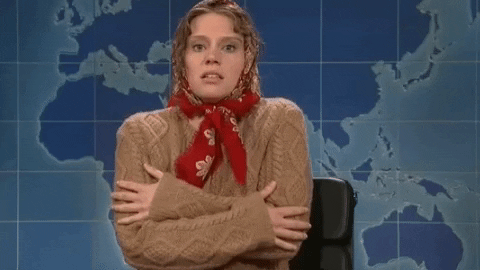 Am I the only person who has no idea how to get dressed for work once the temperature drops below 70? The back seat of my car looks as if I ransacked a coat check, and I'm toying with the idea of bringing my electric blanket to work today.
The upside to this chilly weather is that I could wear the same outfit repeatedly, and no one would know because I'd just be covered up with a coat! That was my strategy while we were in Iceland (read up on our trip – parts uno, dos, y tres), which is how I got away with wearing three shirts for eight days.
I've made a list below of the items I packed, should you have an upcoming trip to Iceland, or somewhere just as cold! You'll notice that most of the things I brought along were perfect for layering. I provided links for what I could!
What I Packed: 
TSLA Fleece-Lined Compression Shirt and Leggings (Amazon) – I was concerned that these would bunch up on my arms or legs with movement, like thermals I've purchased in the past, but they were perfect!
Two Cowl Neck Sweaters, in Beige and Gray (Banana Republic)
Two Cowl Neck Sweater Dresses, in Black and Gray (Banana Republic)
Two Pairs of Jeans (Banana Republic)
One Short Black Asymmetrical Skirt (Zara) – I wore the skirt (with leggings) and black turtleneck from Zara to dinner twice.
One Navy Blue Puffer Vest (J. Crew)
One Red Winter Coat (Old Navy)
One Gray Peacoat (Old Navy)
One Gray Open-Front Duster (Old Navy)
One Bathing Suit (Albion Fit)
Wool Socks (Amazon)
Slouchy Beanie (Amazon)
Adidas sneakers
Rain Boots (J. Crew)
Duck Boots (Amazon)
Gloves (Amazon)
One Scarf
Earmuffs
Miscellaneous items – An extra hat, underwear, pajamas, sandals to wear in the Blue Lagoon locker room, etc.
Would I have left something behind?
Yes. I would have traded my Adidas for comfortable walking shoes, and would've left my gray duster, peacoat, extra hat, and rain boots at home. There are probably other items that I could have left behind, but I am not that type of traveler yet. I'll learn some day!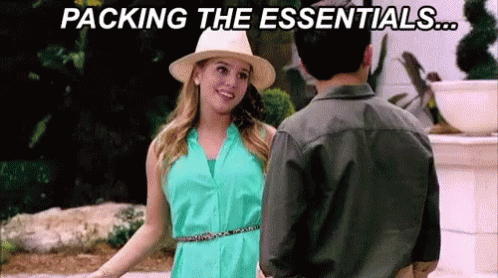 If YOU are that type of traveler though, are there any backpacks you recommend I look into? I will be traveling to Washington in the coming months for a short weekend trip, and do not want to bring luggage with me. Let me know in the comments! 
xx
'