Halló!
We are back from Iceland and are thrilled to have traded in our thermal underwear for shorts!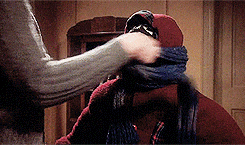 A few friends have reached out interested in learning what we did during our time there, and because we made so many stops along the way, I figured a series of blog posts should help. On that note, welcome to the first of four blog posts!
We landed in Keflavík International Airport at 7:00 a.m., hungry, because Icelandair doesn't serve snacks (but does have food for purchase) and exhausted (because the woman sitting next to me did not stop talking during the seven hour flight). But we had the whole day ahead of us, so we picked up our rental car and made our way to Reykjavik, which is about 35 to 45 minutes away from the airport.
It rained from morning through night the first day, and it remained cloudy and overcast throughout our time there. The weather, coupled with the limited sunlight (sunrise was between 9:30 a.m. to 10:15 a.m., and sunset between 4:00 p.m. and 5:00 p.m.), made for a lot of gray and dark pictures during our first few days.
Welcome to Greykjavik (see what I did there?):
Where we laid our heads to sleep:
The Puffin Studio Apartment in Mosfellsbær was our home base during the first three days of our trip. It was perfectly located within 25 minutes of Reykjavik, and 30 minutes of Þingvellir National Park. Helga, our host, was lovely and even brought by a charcuterie board with bread and cheese on our first night there!
At our Airbnb is where we made the discovery that hot water in Iceland very strongly smells of sulphur because of the geothermal origins of the water, which comes from the ground and is supplied by geothermal power plants. It has its benefits, but it is oh, so very smelly.
Nomz:
Before I list out some of the restaurants we visited, I wanted to mention that we also grocery shopped at Krónan during our stops, and were able to keep some of our dining costs low, as it is expensive to dine out throughout Iceland.
Fun Stuff:
Saturday:
Because the poor weather did not lend itself well for sightseeing, we decided it would be best to spend some time indoors, as the forecast predicted an incessant downpour for the remainder of the day. Our first stop was The National Gallery of Iceland, an art museum highlighting works of by Icelandic and international artists from the nineteenth and twentieth centuries. Our admission also included an entrance to Listasafn Sigurjóns Ólafssonar, a smaller gallery; and Listasafn Íslands, safn Ásgríms Jónssonar, the very tiny home of Ásgríms Jónsson, a pioneer of Icelandic visual art and the first Icelandic painter to make art his main profession.
After a morning of intellectual stimulation, we stopped by the Icelandic Phallological Museum, which is exactly what you imagine it is. It houses the world's largest display of, uhm, penile parts. The collection of 280 specimens from 93 species of animals includes whales, seals and land mammals, allegedly including Huldufólk and trolls (people in Iceland are really into trolls…). Luckily, we weren't the only immature adults pointing and laughing at animal, uh, things dunked in formaldehyde (it was actually kind of gross), as a crowd of tourists came in right after us. We are adults, I swear.
Sunday:
Armed with our downloaded and starred Google Map of Iceland (which you can use while your phone is on airplane mode), we hopped in our car for a self-guided sightseeing Golden Circle tour. There are a lot of Golden Circle tours available, but we recommend driving yourself, as all you need to pay for is the national park's parking/car fee, take as long as you want, and you can make additional stops along the way.
The Golden Circle consists of three equally stunning locations in southwest Iceland: Þingvellir National Park, the Geysir Geothermal Area, and Gullfoss waterfall. These sites are renowned across the world and are all as spectacular as they are unique. None of them is further than a two hour's drive from Reykjavík, meaning all three can be visited within a day. And most importantly, each landmark has a welcome center with Wi-Fi, bathrooms, restaurants and souvenir shops.
While taking in the beauty of these natural wonders, we learned that a beautiful, rocky trail we were walking on (Halston is pictured below on the trail) was actually an execution trail, and a beautiful river was actually the drowning site of women accused to be witches. Well then!
Monday:
Because our visit to the Blue Lagoon was scheduled for the early afternoon, we set off back to west Iceland, to check our a few not-as-popular sights Halston had marked on his map the previous night which included:
The Bridge Between Two Continents at Sandvík, which is a small footbridge over a major fissure providing evidence of a diverging plate margin. The bridge was built as a symbol for the connection between Europe and North America.
Gunnuhver, Iceland's geothermal mud pool and steam vents, which is "haunted." I admit, this wasn't the most thrilling spot, but there wasn't much to do around the area (that we knew about, anyway)
We then made our way to the Blue Lagoon, and our experience there was fantastic, despite that obnoxious Business Insider article that put doubts in my mind leading up to our trip.
Home to one of the 25 wonders of the world, the geothermal spa is a man-made lagoon with warm waters rich in minerals like silica and sulfur. It is said that bathing in the Blue Lagoon is reputed to help some people suffering from skin diseases such as psoriasis, and apart from its spa, restaurants, and hotels, the Blue Lagoon also operates a research and development facility to help find cures for other skin ailments using the mineral-rich water.
There are a couple of packages available to visiting guests. We chose the Comfort package which included entrance to the Blue Lagoon, a towel, first drink of choice, and silica mid mask. We were given wristbands, similar in concept to Disney's MagicBand, for us to charge things to our card, and to lock our lockers with. We were required to shower in our respective locker rooms prior to entering the water, as the Blue Lagoon has a strict hygiene code. We then grabbed our towels and made our way to the water.
I was worried that we'd freeze to death given the fact that the temperature was in the low 30's, but the water temperature in the lagoon averages between 99 and 102° Fahrenheit. The lagoon is fed by the water output of a nearby geothermal power plant, and superheater water is vented form the ground near a lava flow.
Basically, the temperature of the water was perfect! We spent over two hours relaxing in the water, enjoyed a beer, looked like fools in our fancy mud masks, and headed back to the Airbnb, as we had a Northern Lights Tour scheduled that evening.
We booked our Northern Lights Tour for 9:00 p.m. with Reykjavik Excursions, and had we known that the location we were going to that night was Þingvellir National Park, we probably wouldn't have booked the tour, as we knew how to get there and it was close to our Airbnb, but alas! The tour used the Icelandic Met Office website to determine the best location and conditions for our stop that night, and let us know that we had about a 30 percent chance of seeing the lights.
As soon as we parked, the tour guide pointed out the lights in the sky, and we all quickly walked to the clearing to enjoy them. I will say that the lights were very faint. You could see the funnels forming in the sky, as well as the lights "dancing," but it was a very faint green, which did not show up on cellphone pictures. Photographers who brought their professional cameras were able to get amazing photographs that night, which prompted Halston to download an app that changed his camera settings and allowed us to also photograph the lights. Obviously, because it was an iPhone camera, the pictures didn't come out amazing, but they were good enough for us! It was an unreal experience and unlike anything we've ever seen.
Tuesday:
We finally caught a glimpse of the sun (I'm also 100 percent convinced that I prayed the rain away because it was supposed to rain every single day)! Determined to see the capital in a new light (haha), we walked around Downtown Reykjavik on our last morning there, before heading to our next stop. We visited:
Reykjavik was such a fun and vibrant city, and we cannot wait to go back in the future; possibly in the summertime since we've already done winter! Have you been there? Did we miss anything?