This is a little embarrassing to admit but it has been a year since I've been on my road trip and I never finished my road trip blog posts. Maybe it was because I was busy living my best life or maybe it was because I'm lazy. It is a toss-up between the two.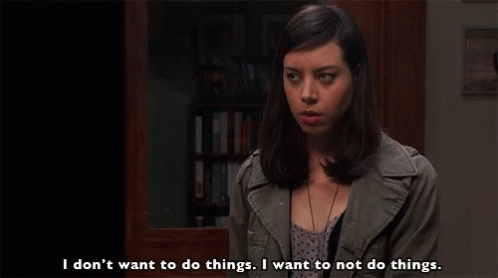 We last left off somewhere between a winery in Temecula and East Jesus.
Our next stop was Los Angeles, California, America's parking lot! Note: Halston and I were not fans of L.A. You have been warned. 
Halston and I headed straight to our Airbnb in Downtown Los Angeles, a charming little studio apartment with exposed brick walls, a lot of natural light and weed all over the carpet. But the weed was the least of our problems as the building was actually kicking us out the next morning because it did not allow for Airbnb rentals (they were graciously allowing us to stay the night). Ah, the joys of road tripping!
Our host was able to immediately put us up at another one of his properties which hadn't been listed yet so we didn't have to worry about finding ourselves homeless. It was modern, clean, across from the Staples Center and five minutes from the spooky and possibly haunted
Hotel Cecil
(
look it up!
).

Nomz:
Grand Central Market
was overwhelming — think of it as a hotter 
Chelsea Market
. We hit up an Asian spot there and for the life of me I cannot remember the name of it (
maybe because it's been a year since I was there
), but the food was decent and we only had to stare down a couple for a few minutes before finally sitting down.

After our visit to the Griffith Observatory and our failed attempt to hike all the way up to the Hollywood sign, Halston and I visited Figaro Bistrot, a little cafe with a relaxed atmosphere featuring classic French fare. We shared a few dishes including crab croquettes, a cheese board and delicious, creamy potatoes au gratin.
During our trip we also ate at Tony P's, Luna's in San Gabriel and In-N-Out (yes, it exceeded my expectations!).


Fun Stuff (and not so fun stuff): 
It goes without saying that the Griffith Observatory and the hike up to the Hollywood sign are popular tourist spots that should be avoided at all costs. So. Many. People. So. Many. Cars. Not. Enough. Parking. Space.
Walking around the observatory and using the telescopes is free and open to the public so we strolled around the grounds, museum  and people-watched (there is a cost to see the planetarium shows). We visited around dusk and the amount of people at the observatory was overwhelming so we decided to walk towards the Hollywood sign, unbeknownst to us how far it truly was. We attempted the hike but never made it seeing as how the weather was unbearable and uncooperative. We did, however, take in the spectacular view during our hike.
Another rookie mistake we committed was visiting the
Hollywood Walk of Fame
. Why didn't anyone warn us? I was over it pretty quickly after seeing 18 obese Spider-Men (?) and a poor man's Mickey Mouse. I did see the footprints of the Harry Potter cast at the
Chinese Theater
so that and eating gelato from
GROM
were the only highlights to my visit. That's all you need to know.
But don't feel bad for us. Los Angeles wasn't completely terrible. While Halston went on a fun electric bicycle tour of Santa Monica and Venice Beach with his family (
they had joined us toward the end of our trip
), I went to the
Los Angeles County Museum of Art
(
yes! The museum with the street light installation! No! I don't have any cute pictures there!
). The museum is the largest museum in the western U.S., so I've crossed THAT off of my list
(it was never on a list)
. It was surprisingly empty during my visit, but I didn't mind. Who wants to visit a crowded museum anyway? I quickly booked it back to Santa Monica to meet up with Halston and his family and I officially dipped my toes in the
Pacific Ocean
.

The Huntington Library, Art Collections and Botanical Gardens was a breath of fresh air. I loved walking around the different types of gardens with my favorites being the Chinese Garden, the Japanese Garden, the Rose Garden and the Desert Garden. The Chinese and the Japanese were particularly memorable because of the architecture and water features.
The Last Bookstore
is California's largest used and new book and record store. My favorite part of the bookstore was the Arts and Rare Books Annex which displays a selection of rare and vintage books of all kinds like first editions of Franny & Zooey and In Cold Blood.
So there you have it — the good, the bad and the ugly. Would I go back to LA? After experiencing the traffic, I can't say I would go back willingly but I'd love to return to the beach and neighboring areas.
Have you been to L.A. before? Should I give it a second chance? 
xx