It's about time this long week ended!

I am excited to see my sister Monica this weekend, along with my brother-in-law, niece and nephews. My niece has been counting down the days to see me because I'll be "rescuing" her from the boredom of her brother's basketball tournament. My heart is already full because I spent a few days at Disney with my youngest nephews earlier in the month and now I get to finish off the month spending time with Monica's kids.
And now, let's dive in to this week's
Fri(yay) Lovin'
post in which I share the things I'm loving this week!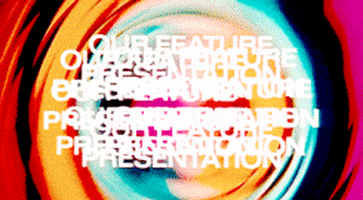 DG Doughnuts: A couple of weeks ago, after perusing Instagram and complaining about the lack of donut shops in Winter Garden (would it kill a shop owner to consider another area of Orlando that isn't in or near downtown?!), I was told that Damn Good Doughnuts existed. Located in Oakland, a short and dangerous 15 minute drive from my house, the shop is not what you expect — it is inside a Chevron gas station! But Damn Good Doughnuts lives up to its name with excellent customer service and delicious choices including classic vanilla glaze, crème de mint, Nutella Oreo, maple cinnamon, powdered cinnamon, sweet & sour sprinkle (or as I call it, the Pride Donut). Unable to make a decision, I bought the six aforementioned donuts at $15 and bid adieu to my summer body (what summer body?). DG Doughnuts is open Tuesday through Sunday from 7:00 am to 2:00 pm and I suggest getting there early, as they are a small batch bakery and tend to sell out before closing time!

Downton Abbey: Okay, I know I am about a thousand years too late, but I am obsessed with Downton Abbey and as I was finishing the final season this week it was announced that a Downton Abbey movie is in the works! An NBC Universal executive has confirmed to the AP that the film will begin production in 2018, with about 20 characters from the popular PBS series. I hope that means we'll see more of the power struggle as Lady Mary begins to accept Edith's position as Marchioness of Hexham, Daisy and Andrew's budding romance, Spratt's column gaining a following, Carson dealing with the changing times and the zombie of Matthew Crawley coming to fight Henry Talbot. Okay, that last one is wishful thinking, but I can't be the only person still bitter about Matthew's death and Mary getting remarried to Henry who has as much personality as a used tea bag.
Bite30: It is rare that I glance at email newsletters. However, an Orlando Weekly newsletter sent out earlier in the month caught my attention as it had information on Bite30, Orlando's 30-day Restaurant Week, featuring the best local chefs and restaurants Orlando has to offer. From June 1-30, participating restaurants offered a multi-course dinner at the set price of $30 at the Publix Aprons Cooking School in Winter Park and Dr. Phillips. Halston and I went to the latter this week and had the seared sea scallops with shaved fennel and smoked bacon slaw, the stampede braised short ribs with caramelized root vegetables and truffled roasted fingerling potatoes and a pear tarte tatin for dessert.
Before each course, we saw a live demonstration by a chef (there are also hands-on cooking lessons available) and we followed along the recipes that were printed for us. There were representatives for Chloe Wine Collection and Cerveza Modelo attending so the courses were paired with samplings of the two brands. All of the dishes were delicious — the plump, fresh scallops were otherworldly, the spare ribs were juicy and tender… Sorry, I was drooling on my keyboard.

If you feel like you've missed out, there's still Bite Night 2017, an all-inclusive tasting experience featuring Orlando's top local chefs & restaurants, complimentary beer, wine and cocktails, plus live entertainment, a silent auction and a chef live auction, all benefiting the Edible Education Experience.  Bite Night will take place on Monday, June 26 and it costs $50-$75 to attend. To attend regular Aprons classes, whether they be a live demonstration or hands-on, click here.
Enjoy the weekend! 
xx