Who has two thumbs (covered in bite marks because of her psychotic puppy) and is excited that it's Friday? This gal!
I was extremely excited that this was going to be a short week because we had Memorial Day off and then I remembered that today is my SUMMER FRIDAY!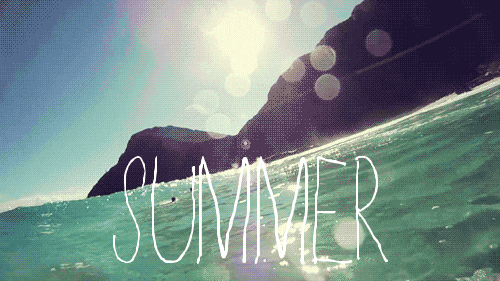 My current job allows us to take one Friday off during the months of June, July and August. So the weather doesn't lend itself for an ideal Summer Friday… but I still get to kick off the weekend by relaxing at home, tidying up the house and hanging out with my dad, stepmom and nephews, one of them who graduated kindergarten last night, reminding me that I'm turning into an old hag!
So let's kick this Friday off with the things I'm loving!
Top Paw Life Jacket: My mother-in-law recently bought Scout a Top Paw Life Jacket from PetSmart because her fur gets quite heavy while swimming. I will preface this by saying that if you've seen the (hilarious) videos I posted on social media, Scout absolutely hated the life jacket (there go my dreams of putting her in costumes…). BUT it is a necessity, as we have a pool and we want her to get used to swimming! The life jacket was affordable, light, it has a handle for pulling her out of the water and it is perfect for her to splash around the pool. She did great the first time she swam with it, but the second time, not so much. We think she was stressed out because her puppy cousins, two Vizsla pups, were swimming circles around her!
Ocean Sun Brewing: On our poorly-planned Ale Trail Memorial Day adventure (we didn't have a game plan and most of the breweries were closed) with our friends, we discovered Ocean Sun Brewing, which opened last spring. Located on a strip mall in Curry Ford, there really isn't much to the outside of it, but inside the 5,200 square foot space features 120 seats and a five-barrel brewing system with 50 barrels of fermentation space. It also has space in the back for corn hole, darts and let me not forget the most important detail, it is DOG FRIENDLY, so I was basically in dog heaven (as you could probably tell from my Snapchat story). Halston and I ordered flights and my favorite was the Bumby Belgian Blonde Ale (I have a thing for blondes). The only thing that would make this place even cooler than it already is, is if it were actually by the beach. But it's okay, I'll live. We'll be back, with Scout in tow.

Cubicle to Cuba: Desk Job to Dream Job: If you're looking for an easy read, this is it. In this book Heidi Siefkas highlights her journey of quitting her cozy cubicle job and pursuing her passion of traveling to places like Kauai, Italy, Peru, New Zealand, Australia and Cuba as a tour guide. She shares her perspective gained from years of travel on the once-forbidden island, which is great, as I one day hope to visit the island that my father is from, but I will say that the book lacked introspection and depth. Either way, it was a fun read, I did laugh quite a bit with the stories she shared about her tour groups and it made me excited to start planning my future trip to Cuba!
Have a safe and enjoyable weekend! 
xx