Hey, it's Veronica. Veronica Figueroa. That's right. Don't adjust your contact lenses, glasses or whatever vision correction device you're reading this with. It's me, live and on WordPress.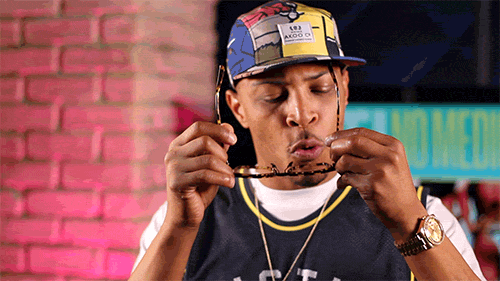 If you've been searching through my Instagram account, trying to figure out what became of me during the past month and a half, I have no excuse for you other than I've been busy eating all the Mexican food in Central Florida (Please go visit Hunger Street Tacos, Black Rooster Taqueria, The Ocoee Taco Company and Fruta Mix Ocoee – I'm so serious. Just stop reading this awful blog post and go!), settling in to my new job and acting as a human chew toy for my new puppy.
Basically, I've had my hands quite full and I've settled into a very comfortable but predictable pattern in life where I do not find myself interesting enough to entertain you on a weekly basis. I mean, the fact that my birthday is coming up on Monday and I have no plans other than getting a pedicure with my stepsister (who is officially moving back from Hawaii this weekend and I finally get to meet my niece!) is very indicative of where I am right now. I just want to take it easy, blog once a quarter and count the days until I am officially retired (only forty more years to go, you guys!)
Anyway, crack open a cold one because it's Friday and in true Friday fashion, I'll be sharing a Fri(yay) Lovin' list with all of the things I've been loving this week (it's not just tacos and puppies!).
Las Chicas Del Cable: After riding an emotional rollercoaster with 13 Reasons Why and laughing my ass off with Chewing Gum, I decided to give Las Chicas Del Cable (Cable Girls) a chance. The period drama, filmed and set in Spain, follows the lives of four women with very different backgrounds working as switchboard operators at a telephone company in Madrid – Alba, the young woman trying to erase her past and keep her secrets from being found out, Marga, the shy, small-town girl who is finally making it on her own, Carlota, whose upper-class, controlling father won't allow her to work and Angeles, a working mother with huge aspirations and a selfish husband who'd rather keep her at home. The show dives into women's rights, feminism, sexuality, coming of age and so much more. If you were a fan of the badass female cast of Call the Midwife and are (im)patiently waiting for Netflix to release its latest season, check out Cable Girls. It's in Spanish but it has subtitles (for the Spanish-impaired).
PhotoScan by Google Photos: My husband is constantly raving about everything Google does (honestly, he's their biggest fan) so it didn't come as a surprise to me that he wouldn't shut up about PhotoScan, the app they released back in November. At the time, I worked inside an office and conveniently sat next to a scanner. Since then, I've left that job and lost access to the fancy scanner. I skeptically downloaded the app this week when I had to scan in some documents to my health insurance provider and was pleasantly surprised. The app, available for both iOS and Android, is extremely easy to use. I just took a picture of my document and the app recognized the four corners of the page. It then asked me to scan my phone over the four corners and it stitched together the five overlapped images. So as I search through old boxes and photo albums, prepare yourself for epic #ThrowbackThursday gems like this one:

And this one:

Millennial Podcast: When I'm not binge-watching Netflix, I'm binge-listening (is that a thing?) podcasts. I recently stumbled upon the Millennial podcast and at first, I expected the worst. A podcast about "coming of age" and named after an age group that is constantly being ridiculed by older generations. I basically expected a podcast hosted by an entitled millennial with no depth to her words. Instead, I found myself traveling adulthood with Megan, its 20-something-year-old producer. She tackles current events, politics, even her parents' separation and opens the doors to her personal life in a refreshing and lighthearted way. It almost feels like you're talking to a friend (Megan, if you're reading this, let's be real friends).
I hope you all have a wonderful weekend!
xx