Good morning weekend warriors!
After a week of kayaking, tree trekking and an excessive amount of bike riding you'd think I wouldn't have the energy to crawl out of bed, but today is a special day because it is my final day at Experience Kissimmee. *gasp* I know you're clutching your pearls, so let's dive in to Fri(yay) Lovin'.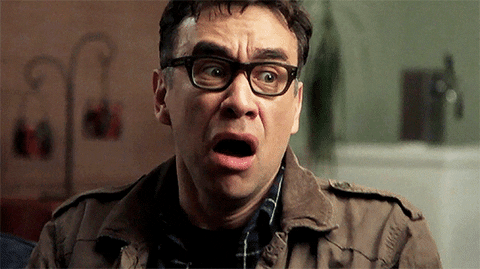 New job: It has been a whirlwind two years of lessons while traveling to international trade shows, media missions, hosting international press groups, getting pulled over on an airboat in the Boston Harbor (true story) and learning how to say pineapple in Portuguese (abacaxi). I've made countless memories and friendships in the tourism industry and hope to continue growing these relationships even after I've left my current position.
I will miss the hustle and bustle at the office but I'm sure I'll be just as busy once I step into the role of Account Executive at a media agency in South Florida. And to answer your question, no, I won't have to relocate but yes, I'll still be traveling quite frequently.
I'll be able to work from home and from a client's office down the street from my current job. Which means that I could potentially wear outfits like this one during workdays from the comfort of my own home:
Making this career leap made a lot of sense to me, as I was quickly on the road to nowhere, becoming "stuck" in my position at the tourism bureau and saw no opportunities in my future. I'll finally be working on real public relations initiatives rather than waiting for projects to fall on my lap on any given day. I'm  so pumped and ready to hit the ground running next week.
Giving back: On Saturday, Halston and I will be headed to Yelp Orlando's Yelp Help! volunteer event. We will be packaging and assembling school supplies for A Gift For Teaching (AGFT).
AGFT was founded to provide resources and surplus materials at no cost to teachers for their students in need. On average, most teachers spend $500 to $1,000 in school supplies per school year. I believe it. My mom is a high school teacher and back to school shopping wasn't a yearly event focused on just my sister and I while growing up. In the past, we've volunteered as a family at the Hope Now International Back-To-School Bash and handed out backpacks and school supplies to over 10,000 children so volunteer work that deals with education is near and dear to my heart.
I've been wanting to find ways to give back to the community so this is a step in the right direction. I do want to get involved with organizations that seek to improve vision. My vision is pretty bad once I take my contacts and glasses off (I'm nearsighted in one eye and farsighted in the other!), so I can't imagine what a pain it must be to lead a life without the appropriate eye care. But that's just a matter of research. I'm sure I'll find a great organization soon enough.
Facebook fact check: This week Facebook began to roll out a new feature which will visibly flag fake news stories that have been disputed by fact-checkers.  To me, that only means that family members (you know who you are) and some people I have kept on Facebook purely for entertainment purposes will finally have to think twice before sharing articles from garbage right-wing blogs like The Conservative Post, ILoveMyFreedom.org, TrueTrumpers.com, King 5, BizPacReview.com and more.
The tech giant announced their plan to crack down on fake news sites following claims that the ability to share fake news from questionable sources contributed to the presidential election results. Facebook partnered with Snopes, the Associated Press, Politifact and FactCheck.org to combat fake news.
As you can tell, Fox and Breitbart are not participating, so please help me stop making fun of you each time you share an article from one of these websites. I am begging you. Edit: If you're a Trump supporter, by all means share news about him, I don't hate you – just don't do it from questionable sources.
New season of Frankie & Grace: I never thought I'd be so excited to watch something starring Jane Fonda (not that I have anything against her, she's just never caught my attention) but here I am, three seasons deep into the Netflix original comedy Frankie & Grace.
In the first two seasons, we watch Fonda and Lily Tomlin's character evolve from rivals and casual acquaintances to close friends after learning that their respective husbands (played by Martin Sheen and Sam Waterston) have fallen for one another. The two women learn to cope and navigate through life together as the two men plan how to inform the family, plan a wedding and start a new life.
Guys, this show is so good. Please join me in binge-watching the new season this weekend. Plus, now Netflix has that whole "skip recap/intro" feature!
What are your plans? 
xx