Happy, happy Friday!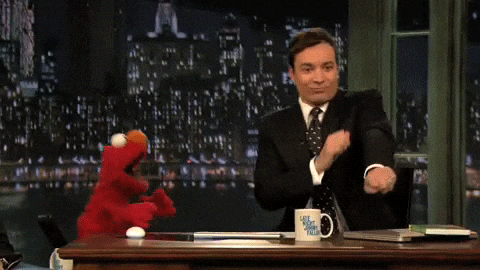 I've been on a rollercoaster of emotions this week but these emotions have not been brought by This Is Us. I kept hearing that I was going to bawl my eyes out while watching each episode but I'm already on episode 4 and my tear ducts are still intact, tissue box still full. I'm also a robot, so that may be an explanation as to why I haven't cried.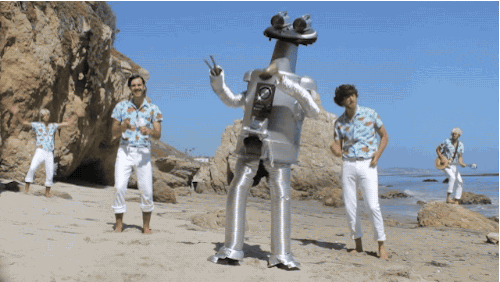 I'm really looking forward to this weekend. We will be going to the Orlando City Pub Crawl on Saturday, which I haven't been able to be attend in years prior because I've been working in Colombia each time. On Sunday, we'll be heading to church to continue the Tribe series and probably spend the rest of the day lounging around like two lazy house cats.
I hope you enjoy your weekend with your loved ones but for now, as you sit under the fluorescent lighting of your office, make sure you check out the things I'm loving this week!
Duck boots: Remember back in January, when I visited New York and pointed out everyone wearing duck boots and how expensive they were? Well, it turns out that there are more affordable options out there and you can avoid spending an arm and a leg at LL Bean or Sperry – although you may choose to invest in a good sturdy pair if you live up north. I only bought mine to travel to Boston this past month so I felt comfortable shopping on Amazon without trying them on. The pair I bought ran small so I ordered a size up and they fit perfectly (I usually wear a size 10). They kept my feet warm and dry from the snow. The only thing I did not like about the boots was that they made my feet too warm, to the point of sweating (although that may have had to do with my Alaska Knit Target socks). Despite my sweaty toes (I'm really painting a picture here for you, aren't I?), I totally recommend these shoes if you're expecting to walk around in snow sometime soon.
Asana: This is for the crazy ones. Asana is a web and mobile application designed to help teams and individuals track their work. I was introduced to it through work and while I personally love scribbling on my notebook and crossing things off of my checklist, I don't always remember where I've left my notebook. However, my computer monitor is always there, therefore, my to-do list is always waiting on Asana.
On the app, you can create tasks for yourself (only visible to you) or for your team (visible to all). You can add sections, columns or sub-tasks, assign projects with due dates, attach documents, discuss projects via chat and there is a built-in Dropbox chooser which allows teams to add files directly to tasks.
I enjoy using it because it feels more organized than just using the Notes app on the iPhone. Plus, I feel amazing when I get something accomplished, I check it off and it just dissapppears.
Airbnb Experiences: I rarely  read Airbnb email blasts but last week I opened one speaking about Airbnb Experiences and I was pleasantly surprised.
Through Airbnb Experiences, travelers will have the chance to meet local guides around the world who share their same interests. Whether it be sports, culinary, nature, social impact or entertainment, there is a guide for every area of interest. Experiences can last a few hours (like going on a bike ride around scenic trails or taking a salsa class) or a few days, so travelers have the option of choosing what they're most comfortable with.
And if you're looking to make some extra cash on the side, you can sign up to become a local expert in your area.
I'm telling you, had this been an option when I was in Colombia last year, I probably wouldn't have dragged my driver to go sightseeing with me or had a lonely beer in Argentina.
xx