Good morning and happy Friday to you!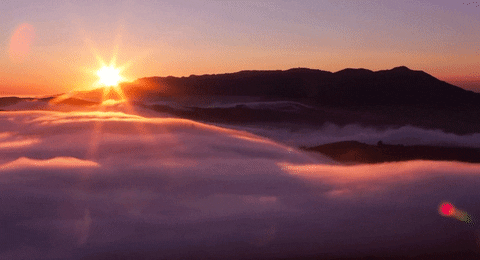 Don't mind me and my joyful heart. I'm just happy I don't have to clock in until the afternoon and that I can actually run a few errands instead of using my lunch hour to be a functioning adult.
And now, in what should've been a weekly tradition but I am terrible at keeping up with this blog, the latest installment of Fri(yay) Lovin', the blog posts in which I detail a few of the things that have made me smile as of late.
Primark: Sound the alarms! There is a Primark in Boston. I repeat, there is a Primark in Boston! Actually, as of December there are two, with a third on the way AND there are also locations in Pennsylvania, Connecticut and New Jersey. Who knew?
For those of you who do not understand my excitement, imagine H&M and Target had a baby that was way more affordable than both those stores and it had four stories to get lost in–except the store only exists in Europe so you can't get lost in it…
I was able to visit one of the Irish retailer's Boston locations in Downtown Crossing last week and it changed my life.   For it being such a large store, everything was extremely tidy and easy to find. I initially only went inside searching for thick, opaque tights (got 'em! $4.50) but I came out with two pairs of pants ($14 each), a long-sleeved shirt and a blouse. Score!

The clothes run true to size, which worked out to my advantage as I didn't try anything out at the store. I was wearing too many layers because it was freezing outside and, well… it basically came down to my laziness and unwillingness to get undressed.
The fourth floor was children's clothing which was adorable and just as affordable! Since children grow out of their clothes so quickly, I can totally see myself shopping for $5 articles of clothing for a child who will probably not fit into those clothes in a few months.
Unfortunately, if you're stateside and do not live in one of the states I mentioned above, you cannot shop online on their website. The retailer "is making its American debut without an e-commerce component. Moreover, the company has no plans to launch one, a spokesman said. Primark doesn't have an online sales operation in its home market and works with a small marketing budget."
Who wants to plan a trip to Boston with me?
Rifle Paper Co. x Keds collab: If you've ever been around me, you know I'm all about Rifle Paper Company–from stationary, to greeting cards, to notebooks, to my annual planner; my love for Rifle glows more than any basic white girl's love for Lilly Pulitzer. And I would've posted about this last week when it was announced but I'm lazy and I don't deserve to call myself a blogger and yadda, yadda, yadda…
Well, my dear friends, in case you haven't heard, Rifle has collaborated with Keds to bring us a new line of floral sneakers just in time for spring! They've created three limited edition styles combining Anna Bond's whimsical illustrations and Keds's comfy, canvas sneaks.

The shoes range from $55 to $60 and they're unfortunately already sold out (which I'm really bummed about because I forgot to pre-order mine even after I was reminded to). However, they'll be making a comeback on March 9 at select retailers and you better believe I've already marked my Rifle planner to get my hand on these. I need a spring in my step!
Nujeen: One Girl's Incredible Journey from War-torn Syria in a Wheelchair: I actually finished reading this book around the time that Trump introduced his Muslim travel ban (let's just call it what it is/was). I saw so much hatred online, people being targeted for their religion, clothes, appearance, being told they would be deported… needless to say, my original post on this book was extremely emotional and had a few choice words so I can't use it.


The story follows Nujeen, a teenager born with cerebral palsy who spent most of her young life confined to her wheelchair inside her family's apartment in Aleppo. She spent her days reading and obsessing over the American soap Days of Our Lives and consequently learned how to speak English by listening to it.
When things began to get more and more violent she made the trek to safety in Germany where her brother lived, accompanied/pushed along by her sister Nasrine.
Together they covered over 3,500 miles by rubber dinghy, walking and being smuggled to safety. She made international headlines because no one had seen someone so young journey to asylum on a wheelchair before.

The story is moving and it hit international headlines. John Oliver a.k.a. The Voice Of Reason actually had the stars from Days pay tribute to Nujeen and they even had a small plot line about the refugee crisis.
It is a short, easy read, but it is deeply moving. If you were a fan of I Am Malala, check it out. I encourage those who think "illegals" want to come into our country to bomb it or take over our jobs (massive eye roll from me) to check it out. Nujeen' harrowing journey to safety does not convey any of that–she just wanted the chance to grow up and have a normal life.
Enjoy your weekend! Is anyone checking out the Downtown Food & Wine Fest at Lake Eola?
xx