Have you ever had one of those weeks in which…
you realize you're doing the work of three for the price of one,
so you question your entire being and existence,
begin to feel terrible about yourself
and then your father calls you to tell you a family member is on their

deathbed

,
so then you start crying in your cubicle, trying to figure out when the next flight out of Orlando is (said family member is now in stable condition, thanks for your concern)?

Wait… and you're telling me that it's only Tuesday?

Happy Valentine's Day, y'all. *rolls eyes and takes a swig from bottle*
As I continue to grasp at straws, I invite you to join me in happier times–my summer road trip. And yes, I'm totally aware that I'm way behind on these blogs so bear with me!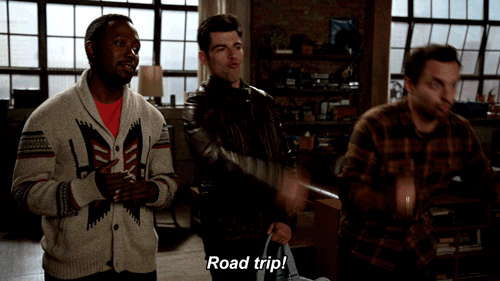 After taking in the majestic views of The Grand Canyon, we set our sights on the land of Coachella–Palm Desert.
Where we laid our heads to rest:
Our friends were gracious enough to host us during our stay in their lovely home.
Fun stuff:
Salvation Mountain: My husband and I finally got around to watching "Into The Wild" last year. It is a 2007 American biographical drama adapted from Jon Krakauer's 1996 non-fiction book of the same name. In the film, Christopher McCandless travels across North America and one of his stops was Salvation Mountain, Slab City.
Located about an hour from Palm Desert, Salvation Mountain is a hill made from adobe, straw and paint, encompassing messages of love, peace and Bible verses. It was created by local resident Leonard Knight (he appeared in the movie as himself!) and is considered "a folk art site worthy of preservation and protection" by the Folk Art Society of America. It really is a unique sight–a towering, colorful hill, displaying the message that "God Is Love," in the middle of an empty landscape.
East Jesus: Also found in Slab City is East Jesus, an art installation that invites guests to imagine a world without waste. Empty bottles, discarded television sets and dolls missing their limbs are given a second life as mixed-media art at East Jesus.
Mud Pot: Do any of you have the TripAdvisor app on your phone with the location settings turned on? While driving back to Palm Desert, a notification popped up on our friend's phone, letting us know that we were only minutes away from the Salton Sea Mud Pots.
Past reviewers on TripAdvisor marveled at the uniqueness of this "off the beaten path adventure" and we thought, "we are already here, might as well, right?"
After driving down a dirt path for a few miles, we stopped by a massive field with a power plant and got out of the car. The smell of sulfur hit me the second I opened the car door and I began to gag, laugh and choke on my own spit. Why were we here?
We held our breath, walked over to some mud mountains and heard them gurgling… Mud slowly trickled down one of the mud volcanoes and we all looked at each other. It was time to leave.
Nomz:
Reservoir: We did brunch at Reservoir, the casual, outdoor restaurant at Arrive Hotel. My favorite part of the restaurant was that it faced the hotel pool and every California stereotype came alive before my eyes (California girls, they're unforgettable!). If I had a dollar for every female trying to find the best angle for their Instagram picture, I would have been able to afford one California-priced cocktail.
Hart Family Winery: Founded in 1980, the winery is the oldest continually owned and operated winery in Temecula Valley, producing boutique wines that include Syrah, Sauvignon Blanc, Roussanne, Cabernet Franc, Cabernet Sauvignon, Merlot and Tempranillo. Halston and I were fans of their Roussane's smooth and fruity flavor during our wine tasting and ended up buying a bottle to enjoy on the winery's porch. The wine tasting at $12 for 6 wine tastings.

Palumbo Family Vineyards and Winery: At Palumbo, we enjoyed the $15 tasting which includes 5 wines and took in the gorgeous vineyard from the winery's patio.
There are over three dozen wineries found in Temecula so it was a little bit hard to choose which one to go to, but we were happy with the choices we made. Next stop, Napa (I wish)!
Have you visited Palm Desert/Palm Springs before? What did you do? 
xx