Good morning and happy short week!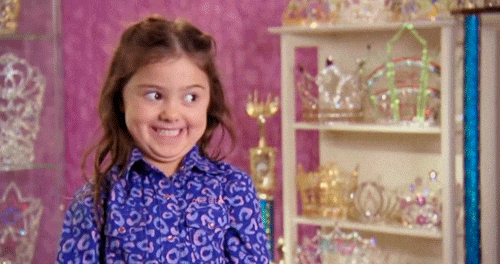 Although my workload has tripled, I've managed to have three consecutive short work weeks this month. I'm not bragging or anything but long weekends feel so good. 2017 is off to a great start (minus the whole Orange Muppet becoming our next President and all)!
Upon my arrival to Florida from Puerto Rico, I traded my bathing suit for a coat, sandals for boots and four days later Halston and I were headed into unfamiliar territory: the snow-covered streets of New York City. We've both traveled to the city before (I personally have only traveled in passing so wasn't able to see much during my first visit) but we've never seen actual piles of snow actually covering every inch of the ground we walked on.
But before we dive in, I have a few questions for New Yorkers. I noticed a lot of you own Canada Goose coats. A quick online search shows that the coats retail from $700 to $1,400. You are also extremely fond of L.L. Bean's duck boots which retail at $150. My question is, how can you afford the coats and shoes? I understand the cost of living is higher and you might be getting paid a lot more than I am (although isn't everyone getting paid more than I am?) but still! That's about $1,000+ in winter accessories.
Are they worth it? Do you just receive the coat and shoes the moment you decide to make New York your permanent home? Is it sort of like a birthright program–you just receive the items when you turn 18? Do you save up $100 each month for a year and then treat yourself come January? Please feel free to email me the answers to these questions.
Where we laid our heads to rest:
We stayed at the Row NYC Hotel, just a few blocks from Times Square. Our bedroom was on the 23 floor and it was quite small, but it was perfect for the two of us since we didn't plan on hanging around the hotel for too long. The price was reasonable (cheaper than an Airbnb and even some hotels in Orlando!) and when you book online, it'll prompt you to post about your stay on social media in exchange for two drinks at the hotel bar–which we did (anything for free drinks). We heard that City Kitchen, located inside the hotel, has amazing donuts but we didn't get a chance to try them.
How we got around:
The subway system, walking (hello, ten-mile days!) and the occasional Uber. We are not subway savvy but Google Maps walking directions tells you which subway to take and it is accurate, for the most part.
Fun stuff:
Central Park: I've always wanted to stroll along the winding paths of Central Park, gaze at horse-drawn carriages, people-watch from a bench on the Literary Walk shielded from the sun under a huge tree…
Unfortunately, it was 24 degrees during our visit, it was snowing heavily, there were piles of snow on every bench and it was too cold to stop and admire nature. We walked around for about an hour stopping by Belvedere Castle, the ice skating rink and the Literary Mall before finding shelter and thawing out.
30 Rock: We simply stopped by to check out the towering Christmas tree and the festive ice skating rink. No Tina Fey or Seth Meyers sightings.
MoMA: I love visiting museums but the Museum of Modern Art left me underwhelmed. Now, I do not have a keen eye for art and there are only a handful of artist that I will ever recognize, such as van Gogh, Dali, Frida Kahlo, Monet, Warhol and Botero. I consider these artists that actually, you know, tried. So when Halston and I found out we had paid to see works of art (and I use this word lightly) that included Piero Manzoni's Merda d'artista (this is literally POOP IN A CAN), Jasper Johns' Painting Bitten by Man (IT IS JUST A BITE MARK) and the attic full of garbage that is Kai Althoff's collection (IT IS LITERALLY AN ATTIC FULL OF GARBAGE), we were less than impressed. I'm sorry Althoff, but you lost me at the stained couch and doodles that you call art. I've never worked harder at keeping a straight face.
They did have one powerful exhibit titled "Insecurities: Tracing Displacement and Shelter" which focuses on the conditions surrounding forced displacement and the global refugee emergencies. The exhibit will be running until January 22.
Staten Island Ferry: Before the bridges that connect New York City boroughs were built, ferry operators braved the busy waters of the New York Harbor to transport people. The Staten Island Ferry is one of the few remaining vestiges of the ferry system. The ferry runs 24 hours a day, seven days a week and it is free! On the 5 mile, 25 minute ride, we had a perfect view of the Manhattan skyline, The Statue of Liberty and Ellis Island.
One World Trade Center's One World Observatory and 9/11 Museum: The One World Trade Center soars to 1,776 feet with 104 stories. It opened on October 2014 and it's the tallest building in the Western Hemisphere.
The tickets were $34 each (same price as the Empire State Building). There is a TSA-style checkpoint before entering the observatory, so be prepared to take off many layers of winter clothing!
Once inside, we walked through a room with a video montage of the people who helped build OWTC, then we encountered the Manhattan bedrock upon which the building was built. Following that, we rode 100 stories on the Sky Pod elevator which shows you 500 years of New York's evolution in 60 seconds through floor-to-ceiling LED technology, so you're not actually looking outside as you ascend. We walked out of the elevator, watched another presentation and were allowed to walk into the observatory which gave us fantastic views of New York and New Jersey.
Guests can also add the One World Explorer iPad rental to their visit. The view-enhancing experience offers a helicopter view of the city and all the guest has to do is point the iPad at the skyline, click on a building and the program will zoom in and give fun facts about it.
Similar to our visit to OWTC, our visit to the 9/11 Museum began with another checkpoint. Tickets were $24 each.
The museum in located within and surrounded by remnants of the original site. On the museum floor we found the slurry wall, the original wall that held back the Hudson River, the Last Column, pieces of the North Tower's antenna, crushed fire engines and more. Standing next to the antenna really put things into perspective with how small I was in comparison to it.
Inside the museum, visitors will learn the stories of the nearly 3,000 people who lost their lives that day and the 1993 World Trade Center bombing. Photography is not allowed once inside the actual museum, which is great because people can concentrate on what is in front of them. In  some rooms you heard recordings of family members trying to reach their loved ones, in others you heard the survival stories of those who managed to escape the towers. There are multiple displays showcasing the destruction the terrorist attack left behind, the personal belongings of the passengers on the plane that hit the western wall of the Pentagon, the timeline of the attacks. There is also a dedicated area of the museum exclusively for the loved ones of those killed in the attacks. I was overcome with emotion at every turn.
Chelsea Market: We walked around the Chelsea Market, an indoor urban food court, shopping mall and television production facility. We found everything from wine studios, to a sushi bar, a seafood market, Thai food, Indian food, a sandwich shop, a bakery and an Anthropologie because it wouldn't be an official hipster destination without one.
New York Comedy Club: While walking back to our hotel, we ran into a member of the club's street team and bought tickets from him. Tickets varied in price from $15 to $35. I would suggest to buy the tickets online so that you don't feel as pressured as we did to buy the tickets at the moment. We paid $30 each plus a two drink minimum – pretty sure we overpaid for them!
However, we did have a great time. The comedy club is located near the Flatiron building and it small, dark and intimate and about 8-10 comics performed, including Mark Normand who I'm pretty sure I've seen perform somewhere. Tons of Donald Trump jokes. Tons of laughter. We had a great time.
Nomz:
Bourbon Street Bar & Grille: Big Easy-inspired pub, a few blocks from Times Square.

Calle Dao: Intimate Cuban-Chinese restaurant (and when I say intimate, I mean we could hear every word coming from the table next to us and we really hope that girl was able to get her herpes breakout checked out…).
Standard Biergarten: Beer, sausages, pretzels and ping-pong offered in a fun setting under the High Line. Walking in felt like we were at Oktoberfest and all the picnic tables were occupied by 20-somethings. Instead of paying with cash, you have to buy $9 tickets for the food and drinks you plan to consume. Cool concept so that the bartenders aren't dealing with having to cash people out, but I wouldn't pay $9 for a pretzel or sausage ever again.
Eataly: There are two Eataly locations in New York. I'm pretty sure we went to the one near the New York Stock Exchange, but don't quote me on that. Eataly is the largest Italian marketplace in the world, comprising a variety of restaurants, food and beverage counters, bakery, retail items, and a cooking school. We enjoyed a delicious flatbread, wine and glorified beans on toast. The food was great, minus the glorified beans on toast. I wasn't a fan.
Morgenstern's Finest Ice Cream: You'd think that two people who can barely withstand the cold would seek out hot chocolate and coffee on every corner. Wrong. A year ago I saw a Buzzfeed feature on Morgenstern's black coconut ash ice cream and I was determined to find it. The ice cream had a subtle coconut taste, not to overpowering and YES, it did stain our teeth and YES we did laugh about it for ages. Totally worth it.

During our stay, we traveled to Astoria to visit one of my college friends and hit up Judy & Punch, Dominie's Astoria and Sweet Afton Bar. All three bars were very intimate, neighborhood pubs and I didn't feel like I stuck out like a giant Floridian thumb.
In three days I didn't even see a fraction of what the city has to offer, so I'll definitively have to return in the future. Preferably in the fall so that I don't freeze to death or melt into a puddle.
What are your favorite places in New York?
xx