Happy Monday, folks!
From driving out to Tampa for Instagram-worthy food, to finally checking Hamilton, I feel as if I need an additional day to recuperate from our busy, fun-filled weekend!
The weekend kicked off at a hand-lettering workshop at Driftwood Market, which I attended with my cousin-in-law Chelsea. I'll be blogging about the class sometime this week, so keep an eye out for my atrocious hand-lettering. For the time being, I'll leave you with my first attempts at calligraphy.
Saturday morning brought us to the Florida State Fair in Tampa with the promise of eating an Instagrammable grilled cheese sandwich. The fair brought tons of deep-fried fun in the sun and of course, the best people-watching. If you're planning to attend, the Florida State Fair is running through February 18, and parking is free. This was our first state fair experience, so we got there early to enjoy the rides, the diabetes-inducing meals, and petting animals, which we recommend as it got incredibly busy later in the day!
My personal favorites included Happy Dough's edible cookie dough, Peachey's Baking Co. deeeeelicious Coconut Cream Doughnut, and fried Oreos (we couldn't go to the fair and NOT order some!).
The Giddy Piggy's Rainbow Grilled Cheese was the reason we made the trek to Tampa, and while looking as Instagrammable as I expected it to, it did not taste as I imagined. As a grilled cheese sandwich snob, I can honestly say that it was lacking in the taste department. I was a little bit bummed.
Thankfully I was able to get over my disappointment by soaring on the Sky Lift. The sky was blue and the weather was perfect. I couldn't ask for more!
The day's activities wound down at Armature Works, a mixed-use building, market and food hall, where we scarfed down mouthwatering shrimp & grits, and shrimp & sausage gumbo from Soul Food Street Kitchen, and saw a traditional Dragon Dance in celebration of Chinese New Year.
Our exciting Saturday was followed by an even more exciting Sunday, as we made our way to the Dr. Phillips Center for the Performing Arts to watch Hamilton! I've wanted to watch the musical after years of hearing about how it is the best thing to ever happen to human ears,  mostly from my sister-in-law (also known as Lin Manuel's number one fan), so when it was announced that Hamilton was coming to Orlando, I wasn't going to THROW AWAY MY SHOT!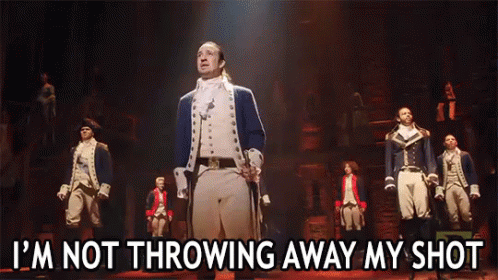 As you may have heard, buying tickets for the musical was a literal nightmare back in November, but I was able to get tickets right before leaving the house for our flight to Iceland (and after spending HOURS in front of my laptop). Success!
Hamilton was everything I ever imagined, and more! I wasn't incredibly familiar with the story of Alexander Hamilton, but I felt like I learned so much in the span of three hours that I'm requiring all new material and information to be presented to me in musical form from now on.
I thought the soundtrack was phenomenal, mixing hip hop with traditional show tunes, and know that we'll be listening to it in the car 24/7 from now on!
My favorite characters were the ridiculously foppish King George, player by Jon Patrick Walker, and Elizabeth Hamilton, played by Erin Clemons. Her voice made me FEEL THINGS!
Additionally, I didn't know Eliza Hamilton dedicated her life to preserving the memory of her husband, co-founded the first private orphanage in New York City, and helped raise money build the Washington Monument. What a bad ass! I've already requested I, Eliza Hamilton, a historical fiction novel, and Eliza Hamilton: The Extraordinary Life and Times of the Wife of Alexander Hamilton, a biography, from the Orange County Library System. Can't wait to devour them!
How was your weekend? Anything special planned for Valentine's Day?
xx