*Puts on glasses, brushes off dust from laptop, cracks fingers, and begins to type*
Hi friends! How have you been?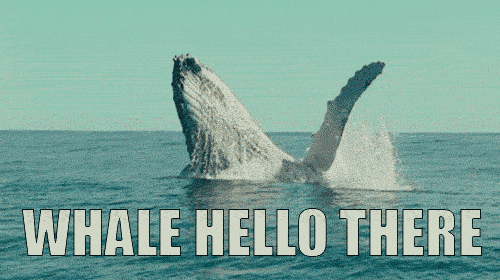 As 90 percent of my blog posts, I'll begin this one acknowledging my prolonged absence. In the time since you last heard from me, I became an aunt once again, was promoted at work, have been figuring out ways to become more involved in the Central Florida community, have spent evenings devouring books, courtesy of the Orange Country Library System, and have eaten way too many blueberries (more than I care to admit, anyway).
The past few months have been a whirlwind, but life is good. Can't complain. But enough catching up, and let's dive in to this week's Fri(yay) Lovin' where I share some of the things that are making my heart glow this week. As always, I'd love to hear from you, and the things you're loving this week!
Royally Obsessed Podcast: For the British monarch aficionado, I introduce you to Royally Obsessed, a royal-family-focused podcast that explores "the highs and lows in Buckingham palace, and everything you need to know for high tea." Hosts Kaitlin Menza and Lisa Ryan take listeners on a wild ride, featuring segments such as the royal cocktail of the week, royal history, and the latest in royal news and gossip (tons of hot goss on Meghan and Harry, my two best friends in the world). I will say, that this podcast is different from the ones I usually listen to, and it is not as well-researched and executed as others, but it truly feels like I'm listening to friends speculating on the lives of a powerful family, with the limited information that is made available to all.
Lilac Girls and The Alice Network: I've loosely been following Reese's Book Club on Instagram, and checking out the books she features once they're available at the library, and these two books have been my favorite so far. Both books were inspired by real events and real people. The first book, intertwines the lives of three women during the Second World War: Caroline Ferriday, a New York socialite working at the French consulate, Kasia Kuzmerick, a Polish teenager taken to Ravensbrück concentration camp, and Herta Oberhauser, an ambitious German doctor. Caroline and Herta were real people (their stories have been editorialized a bit), and Kasia was inspired by a Ravensbrück survivor. The Alice Network, is a historical fiction novel, about a young woman recruited into the real-life Alice Network in France during the First World War. The main character, Eve Gardiner, works alongside Alice Dubois, a pseudonym for Louise de Bettignies (Louise was an actual secret agent who spied on the Germans during WWI!), the leader of the Alice Network. I loved both of these books because of the strong female heroine leads, and was moved by the choices they made in order to carry their missions along.
Earthwise Reusable Mesh Produce Bags: Somewhere between the number of global warming videos on my newsfeed leading up to Earth Day, and the article of the sperm whale that swallowed 64 pounds of garbage, I became incredibly aware that I was not doing enough to lead a sustainable lifestyle. In the past few weeks, we've begun recycling (we recycled once in a while, but it wasn't a priority), we use reusable bags at the grocery store, and have made small changes, including purchasing reusable produce bags. We visit the Winter Garden Farmers Market almost every Saturday, and I've noticed the number of plastic bags that we bring home, carrying tomatoes, potatoes, garlic, fruits, onions, asparagus, and more. I decided to purchase the Earthwise brand on Amazon and haven't regretted the choice. The bags are light enough that they do not add extra weight on the scale, and it comes with nine bags of varying sizes. We still have a ways to go in changing our ways at home, but this is a good start!
Hope you all have a great weekend! I'm excited to hit up Cocoa Beach Uncorked on Saturday
xx