Happy Fri(yay)! I come to you live from Lake Tohopekaliga in Kissimmee. My coworkers and I were somehow roped into a six mile kayaking adventure on the alligator-ridden lake, so keep us in your prayers. Rochelle already decided we aren't making it out alive. I do not have high hopes for us.
In the case that this happens to be my last blog post, here are a few things I fell in love with during the week and clearly did not get to enjoy them as much as I would've wanted to.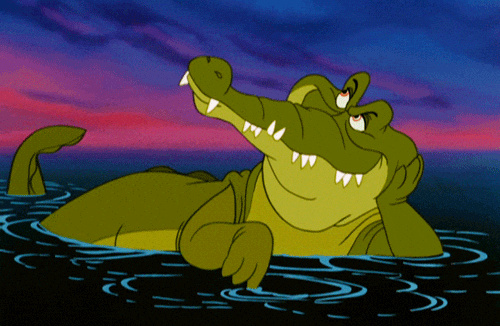 Rocksbox: I love jewelry but I tend to lose it or break it soon after purchasing it. Just ask Swarovski how many times I've bought heart-shaped studs from them… (three times and I'm  currently missing one stud).
My jewelry has a shelf life of a month and the only pieces that have stuck with me have been a Tag Heuer watch I got when I was 15 and both my engagement and wedding rings.
A few months ago, I was scrolling through Instagram and saw a post from blogger Claudia Camargo from Miles and Smiles in which she was giving her followers a code for a free month of Rocksbox. So I tried it out and got hooked.
Basically, Rocksbox is a jewelry rental subscription service. Members pay a flat rate of $19 per month to get access to a personalized rotating closet of designer jewelry, sent in sets of three at a time. The sets are curated for you based on your Style Profile and your Wish List. You can keep and wear your pieces for as long as you like or you can return your box at any time—all while paying the same membership, regardless of how often you exchange your box.
Shipping is paid for and all of the pieces are sanitized when they return to HQ. And if you love a piece you have the option to purchase it! Currently the jewelry comes from designers including Gorjana, House of Harlow 1960, Kendra Scott and Wanderlust + Co.
Harry Potter and the Cursed Child:
If you couldn't handle me when PokemonGo came out, you probably cannot handle me at the height of my Harry Potter fandom. The eighth story in the series, published as a play, sold more than
two million hardcover copies in the first 48 hours
of it being out. I bought a Kindle copy because I'm too lazy to go to an actual bookstore and the fear of going to a bookstore, only to find out that it was sold out paralyzed me.
I was reading an article on how a lot of Harry Potter fans were disappointed with the script, saying it read like fan fiction and that it didn't compare to the books. Obviously, a script will not compare to a detailed book, but come on! J.K. Rowling has spoiled us by giving in to our demands of another story in the series! Be grateful!
Without giving away too much detail, especially if you haven't finished the script yet, the plot follows Albus Potter and Scorpius Malfoy, two outcasts trying to live normal lives despite living in the shadow of their fathers, Harry Potter and Draco Malfoy. We revisit familiar scenes like the Triwizard Tournament during Harry's fourth year at Hogwarts and an alternate universe in which Voldemort is very much alive and in power.
The script really took me down memory lane while simultaneously reintroducing Harry and the gang in a new light: as adults, balancing government jobs and parenting. I am so curious as to how magic was portrayed on stage over in London. The play is pretty much sold out until next year so I'll have to wait until next summer to question my lucky friends who will be going.
EOS Shave Cream: …will change your life. Already a fan of their lip balm and hand lotion, I had to test out the Tropical Fruit shave cream the second I saw it at Walgreens. First of all, the cute, recyclable plastic bottle will not leave a rust ring in your shower. Second of all, this smooth shaving cream is packed with natural conditioning oils, shea butter and antioxidant vitamins E and C, providing 24 hours of ultra-soothing moisture. It is enriched with skin protectants to help prevent nicks and razor bumps, perfect for when you shave wet or dry! The shaving cream cones in different scents of Pomegranate, Lavender Jasmine, Vanilla Bliss and Tropical Fruit.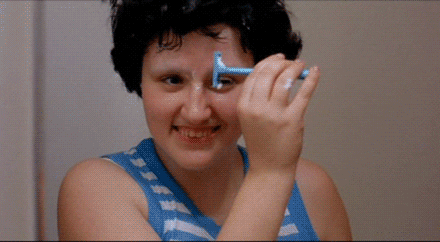 Any fun plans for the weekend? I just found out that The Little Prince is finally on Netflix so I'll be spending my weekend on the couch, crying.

xx