I have a running list of things on my phone for my Fri(yay) Lovin' blog posts. I also have a lot of unfinished drafts, thoughts and notes on there if you ever steal my phone and are in need of a laugh.
But this week, there is only one thing I am loving and it is one thing that I always take for granted.
My eyesight.
I have very poor eyesight and have suffered through years of, "could I put your glasses on? Oh wow, you're super blind!"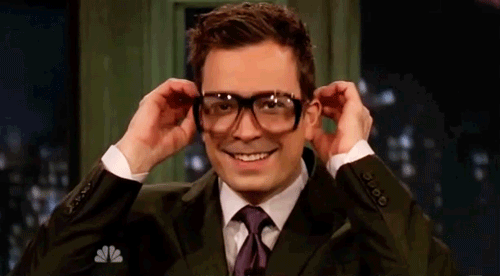 I'm nearsighted in one eye, farsighted in the other and yes, my prescription is so strong on one lens that my right eye looks massive. I have a hard time doing life when I'm not wearing contacts or glasses. So why would I be grateful for this imperfection?
Well, about two weeks ago, my optometrist noticed an irregularity in my eyes so she referred me to an ophthalmologist in Maitland. Pale nerve endings, she had said.
A quick Google search (why did I do this to myself?) brought up results that mentioned glaucoma, cataracts, vision loss and blindness.
That was a tough pill to swallow. I bargained with God. Could he instead take away my hearing? I could live without music, but not without a sunset. I would gladly give up my voice, Little Mermaid-style, if it meant I could see the world around me.
I visited the ophthalmologist this week and he informed me that I have narrow angles, which means that there is not enough space in between my iris and cornea to allow liquids to pass through. This causes pressure to build up, leading to an acute angle-closure glaucoma attack which causes vision loss.
I will have to undergo a minor procedure on each eye called a laser iridotomy next week and the week following (they can't do both eyes at the same time). During the procedure, a laser will be pointed at my eye and a small pinhole-sized incision will appear on my iris, which will allow liquids to safely exit.
My eyesight will not improve or worsen. It is simply a preventative measure to avoid a closed-angle glaucoma attack.
I'm extremely happy my doctors caught this early on and that there is such an easy fix for it, because at 25, I haven't even begun to see the world! And frankly, I can't imagine going through a day without staring at the sky and being in awe of it.
I'm cool as a cucumber. I'll leave you with this verse a friend shared with me when I told her about the procedure:
"Cast all your anxiety on Him because he cares for you." 1 Peter 5:7
Have a fun Labor Day weekend! 
xx